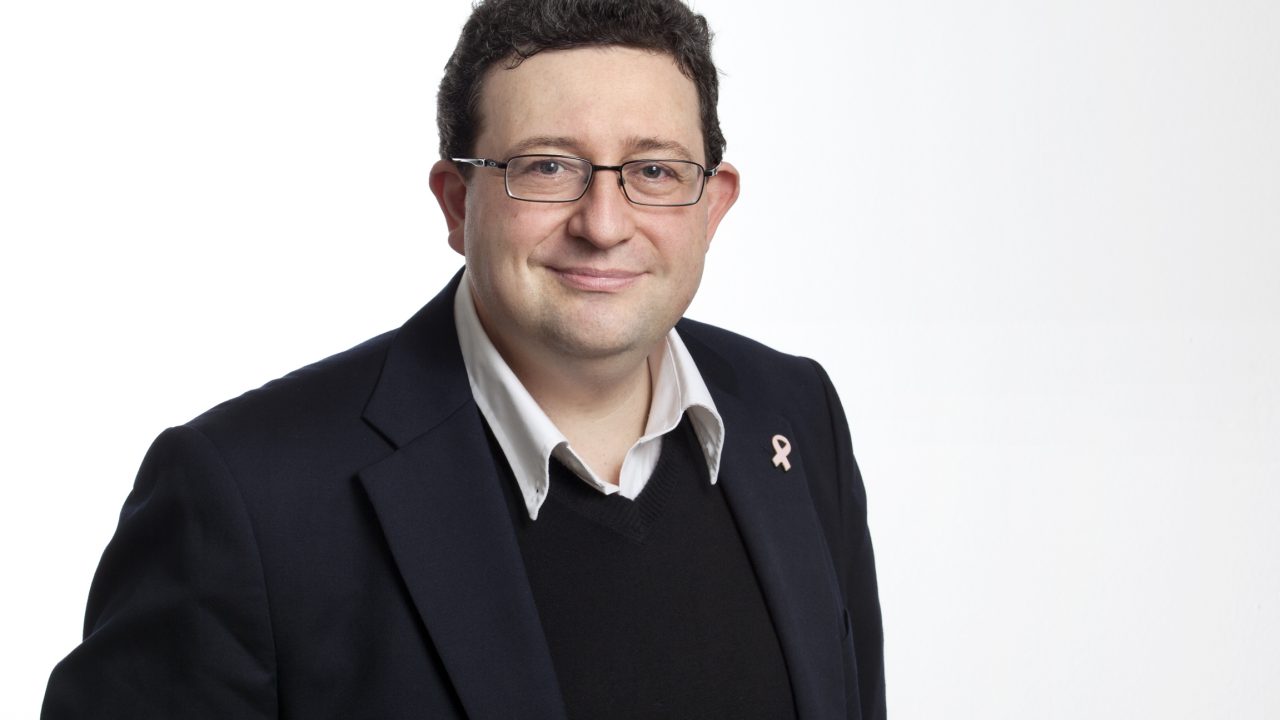 Biography Dr. David Kuczer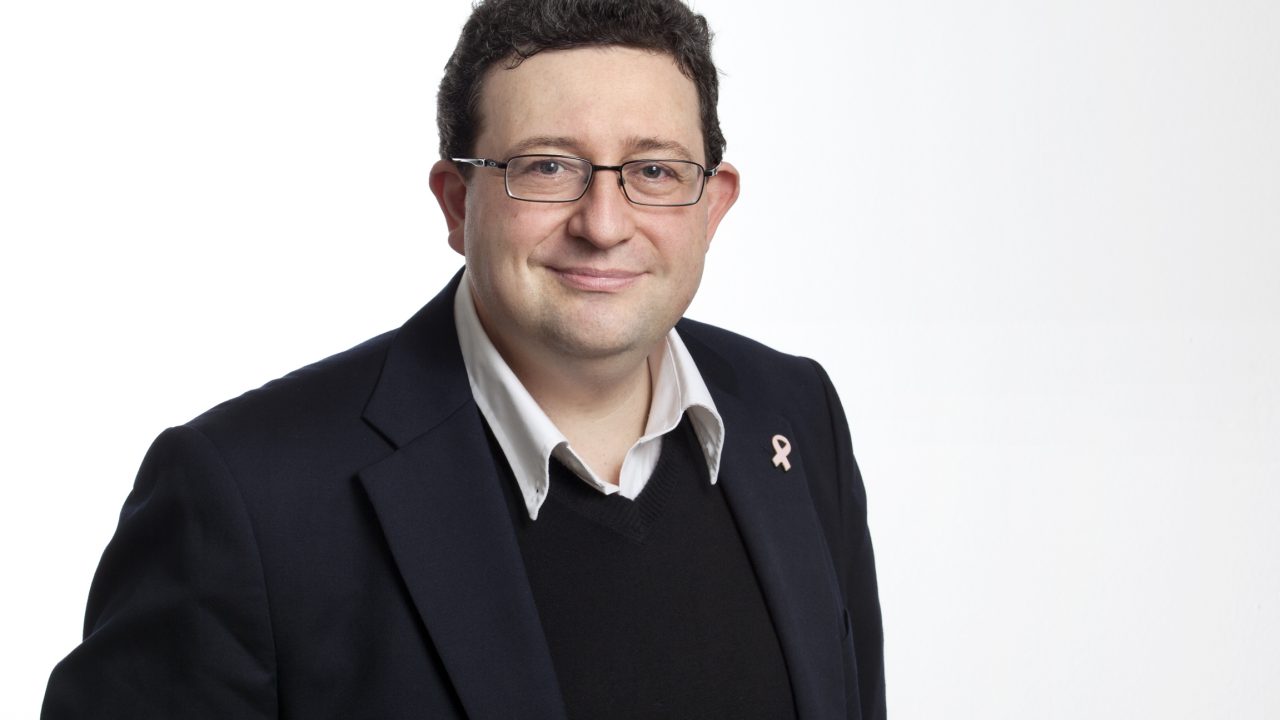 Since 2015
Head of the team for Neuro-Oncology and precision techniques on LK Wiener Neustadt, interdisciplinary Department of Radiooncology
Since 2012            
Director, Oncology Center Vienna
02/08- 2012        
Lecturer, University of applied sciences Wr. Neustadt, Master course Med-Tech for Proton therapy Cancer Center MedAustron
Since 10/07        
Senior Consultant, LKH Wr. Neustadt, Clinic for Radiation-Oncology
05/07 – 09/07    
Specialist registrar, Clinic for Radiation Oncology, University Clinic Charite, Berlin
12/01-07/07        
Research fellow,  Clinic for Radiation Oncology University Clinic Charite, Berlin
11/00-11/01        
 Registrar,  Dept. for Internal Medicine, Municipal hospital Schwabmünchen
09/00                      
Promotion to Doctor of  Medicine, University Vienna
Contributions to medical congresses:
2012       Opening Symposium lecture at Proton therapy Cancer Center MedAustron, Radiotherapy treatment options for cerebral metastases
2013        ÖAK course special pain management , pain treatment options with radiotherapy
2013       S.A.N.O. Symposium LK St. Pölten, Radiotherapy of cerebral lesions
2008      DEGRO  Comparison of conventional and intensity modulated radiotherapy treatment  of prostate cancer
2005      DEGRO   Stereotactic Radiosurgery of acoustic neuromas
2004      ASTRO     Hypofractionated Stereotactic Radiotherapy for Skull Base Meningeoma: Initial experience
2003      ASTRO     Stereotactic Radiotherapy Combined with Topotecan in Recurrent Glioma
publications
Kuczer D., Gastrointestinal Malignancies, Recent Advances in Photon Therapy and Possible Role of Ion Beam Therapy clinical white book of the EBG MedAustron Proton Beam Cancer Center 2012 for the Ministry of Health
Kuczer D., chapter "pain treatment with radiotherapy", 2013 teaching book "anästhesiebuch.at" (anaesthesia teaching book for medical doctors), 4th edition, print and online
Kuczer D, Feussner A, Wurm R, Wust P, Michel R, Denecke T, Amthauer H, Felix R, Plotkin M. 123I-IMT SPECT for evaluation the response to radiation therapy in high grade gliomas: a feasibility study.Br J Radiol. 2006 Nov 22;
Wurm RE, Kuczer DA, Schlenger L, Matnjani G, Scheffler D, Cosgrove VP, Ahlswede J, Woiciechowsky C, Budach V.Hypofractionated stereotactic radiotherapy combined with topotecan in recurrent malignant glioma. Int J Radiat Oncol Biol Phys. 2006 Nov 15;66(4 Suppl):S26-32. 
Boehmer D, Kuczer D, Badakhshi H, Stiefel S, Kuschke W, Wernecke KD, Budach V., Influence of Organ at Risk Definition on Rectal Dose-Volume Histograms in Patients with Prostate Cancer Undergoing External-Beam Radiotherapy Strahlenther Onkol..2006 May;182(5):277-282  
Plotkin M, Wurm R, Kuczer D, Wust P, Michel R, Denecke T, Ruf J, Schlenger L, Bischoff A, Felix R, Amthauer H.Diagnostic value of 123I-IMT SPECT in the follow-up of head and neck cancer.Onkologie. 2006 Apr;29(4):147-52. Epub 2006 Mar 29. 
Amthauer H, Wurm R, Kuczer D, Ruf J, Michel R, Eisenacher J, Stockhammer F, Denecke T, Felix R, Plotkin M. Relevance of image fusion with MRI for the interpretation of I-123 iodo-methyl-tyrosine scans in patients with suspected recurrent or residual brain tumor. Clin Nucl Med. 2006 Apr;31(4):189-92. 
Plotkin M, Wurm R, Eisenacher J, Szerewicz K, Michel R, Schlenger L, Pech M, Denecke T, Kuczer D, Bischoff A, Felix R, Amthauer H. Combined SPECT/CT imaging using 123I-IMT in the detection of recurrent or persistent head and neck cancer. Eur Radiol. 2006 Feb;16(2):503-11. Epub 2005 Jun 28.
Conducted studies at University Clinic Charite Berlin
Hyperfraktioniert akzelerierte Strahlentherapie (HART) mit Mitomycin C / 5-Fluorouracil versus Cisplatin / 5-Fluorouracil bei lokal fortgeschrittenen Kopf-Hals-Tumoren (HART trial head and neck tumors)
IRESSA combined radio-immune-therapy Gefitinib for head and neck tumours
EORTC 22981: Concomitant and adjuvant temozolamide and radiotherapy for newly diagnosed glioblastoma multiforme
HIT 2000 (malign brain tumour trial)
Primary normo – and hyperfractionated chemoradiation for laryngeal cancer  
Is prone positioning obsolete for radiotherapy of cervical cancer? A comparison of radiation exposure for OAR in prone and supine positioning using 3D conformal vs. intensity modulated Radiotherapy
Influence of prostate volume on dose exposure of the bladder in radiotherapy
Stereotactic Radiotherapy with Hycamtin (Topotecan) in recurrent primary brain tumors  
Influence of the oxydative enhancement factor in radiotherapy (Bachelor work University of applied sciences Wiener Neustadt)
published books for medicine students
1996 Physiology for Medicine students volume I-III, Vienna University  Publisher